• All The Pretty Details •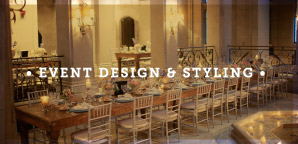 We truly love crafting events that are creatively infused with the essence of our couples. With the inspiration overload out there, it is easy to get caught up in popular trends that may not necessarily carry over into your style or wedding venue. We are here to ensure that your wedding speaks of who you are separately, together, and always. Your wedding shouldn't be a fleeting glimpse of what was popular on your Pinterest board or trending in the current issue of Brides magazine. Let us bring your ideas to life and shake them up with our own.
No ideas yet? Even better! We love the relationship between classic elegance and playful shindig. Crisp linens, elegant gold foil menu cards, colorful ribbon banners, champagne bars, sophisticated signage, floral garlands; we are so into making it all happen and giving your guests something to talk about.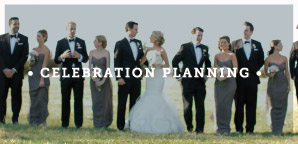 Planning: to formulate a scheme, program, or method worked out beforehand for the accomplishment of an objective.
Cheeky Interpretation: to arrange and execute a jaw dropping (seamless, ridiculously fun, beautiful, magical, one of a kind) celebration that you and your loved ones enjoy from start to finish.
The planning process is very exciting, but it can be extremely overwhelming. They don't have hit shows about this process for nothing! A wedding planner is without a doubt a luxury, but it is one that every couple deserves. We rely on our professional (and personal) relationships to help ensure a flawless celebration. We have aligned ourselves with some of the most amazing vendors in the industry and cannot wait to set you up with your wedding day dream team. This team alone will make or break your day and we are all about making it.
We are here to ensure that no stone is left unturned, no linen is left unsteamed, no guest is left without a smile on their face.
We did the research so that you do not have to.
We invite you to sit back and enjoy the
Cheeky Experience.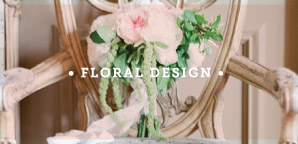 If you are a bride who can live without flowers on her wedding day, you may not be interested in the following paragraphs.
Flowers are a feeling, a color, a texture, a smell; flowers are everything. We use them to please the eyes, heart, and soul. They can make such a huge statement about your overall event if you allow them to. From your soft, fluffy Peony bouquet mixed with soft greens and a touch of Pink Astilbe wrapped in French lace to your intricate and detailed tablescapes complete with the perfect amount of candlelight; we truly want you and your guests to feel a sea of emotion when they walk into the space where they will spend the next several hours celebrating your love.
When we put floral arrangements together for an event, we pour our hearts into them. We want to give you and your guests something to remember for years to come. If you are looking for something unique and beautiful, we are your girls.
Cheeky Girls Day Of Management Team

Do you have the planning taken care of? Let us execute the details on the day of! We have put together a solid team of incredible ladies; all highly experienced in the event industry and trained by us. They are ready to rock your wedding and ensure that everything goes according to plan. Click here to hear more about them!
*In order to give each of our clients a one of a kind experience, we limit the amount of weddings that we take on per year. Overall budgets (for full planning/design services) tend to begin at $75k.