We are so ridiculously excited to finally be able to share photos from Tara + Adam's magical wedding at Oheka Castle this past May. We have been patiently waiting for what feels like forever (273 days to be exact, but who's counting?) for this baby to hit the newsstands! A four-page spread on the beautiful, glossy pages of The Knot- New York… someone smack me.
Tara and Adam (and their lovely families) were ideal in every sense. We spent 15 months planning together (again, who is counting?) and thoroughly enjoyed the entire process.
When the FOB told us he didn't want to miss one beat when it came to this wedding, he wasn't kidding. He would check in with us every so often to see "what else we could come up with." He allowed us to propose (and ultimately incorporate) more unique elements than you can imagine. . how amazing is that??  He even made us coordinate a HUGE firework production and keep it a secret from everyone.. even the bride and groom. That was tough, but SO.WORTH.IT.
We could probably write a book with some famous quotes from this awesome man, but before we call the publishers, we figured we could share just a few here for fun:
"This guy I golf with said that everyone cool lights up their centerpieces (pin spotting), so I guess we have to do it."
"I want these fireworks to be better than Tinkerbell's show at Disney World."
"Maybe we should add sewing kits to the bathroom amenities.. don't women like sewing kits?
..and my personal favorite..
"We need buglers. Let's convince Tara."
How could you not get a kick out of him and have one hell of a time planning this bash?
Okay, now back to gushing about the actual wedding. Tara wore the most amazingly beautiful Jenny Packham gown that we still daydream about.  Her girls wore dreamy berry gowns designed by Monique Lhuillier. Tara and Adam are so very unique, so their overall design needed to have a little pop and spunk..and that it did.  It was so fun to use that to play with when it came to designing a wedding that wasn't so true to "Oheka" form with glitz and over the top decor.
You know who else was a little spunky that day? Mother nature. She had a major chip on her shoulder and she just couldn't decide what she wanted to do. That led us and our team to torture ourselves with the great debate that is "inside or outside?"  We literally re-located (including carrying not so small pieces of our ceremony decor) back and forth through the castle three times before finally making the decision to have it indoors and be safe.  However, mid process, FOB came over with his iphone doppler and said he thought that we might be able to JUST miss the storm and we all agreed that it was worth the risk.  Our plan B was beautiful, but nothing can touch saying "I do" on the grounds of the historic and GORGEOUS Oheka Castle. Wouldn't you want to have your feet planted in the same place as some of the greatest boy band legends? Come on now! Well, we trucked it outside in fast forward speed and set up with minutes  to spare (thank you team effort) and it was perfection. Their first kiss as man and wife literally brought on the downpour. Speaking of legends, that alone was pretty epic.
I could go on for days, but I will get to the point and share the images with you, just after I list our top 5 favorite details from this production:
: gold (painted by us if I may add) bay leaves were placed above a soft pale peach napkin on every place setting
: each guest was given a custom made postcard (from several of the places Tara and Adam have visited together) with their seating arrangement on it; styled in some pretty cool vintage suitcases from Tara's family members.
: over 20 feet of green garland draped across the chairs of the ceremony
: hand crafted spice favors made by the bride and groom
: last but not least, our beautiful ceremony backdrop made my dad and my hub. :)
Okay, I lied. one more:
we had the idea of letting guests choose what they wanted to toss at the bride and groom and needed a really cool antique piece full of drawers to fill with things like : bird seed, petals, flower heads, lavender, confetti, etc. during the execution stages, Tara confessed to being obsessed with card catalogs. Card catalogs=gold.  We found one literally DAYS before the big day and fell in LOVE. Even though we didn't get to set it up outside as we imagined, it was a big hit and looked so lovely!
So here it is folks, a glimpse into this picture perfect wedding that was captured by the ridiculously talented Caroline Frost.
Enjoy! xo Jamie
:vendor credits at the bottom of this post.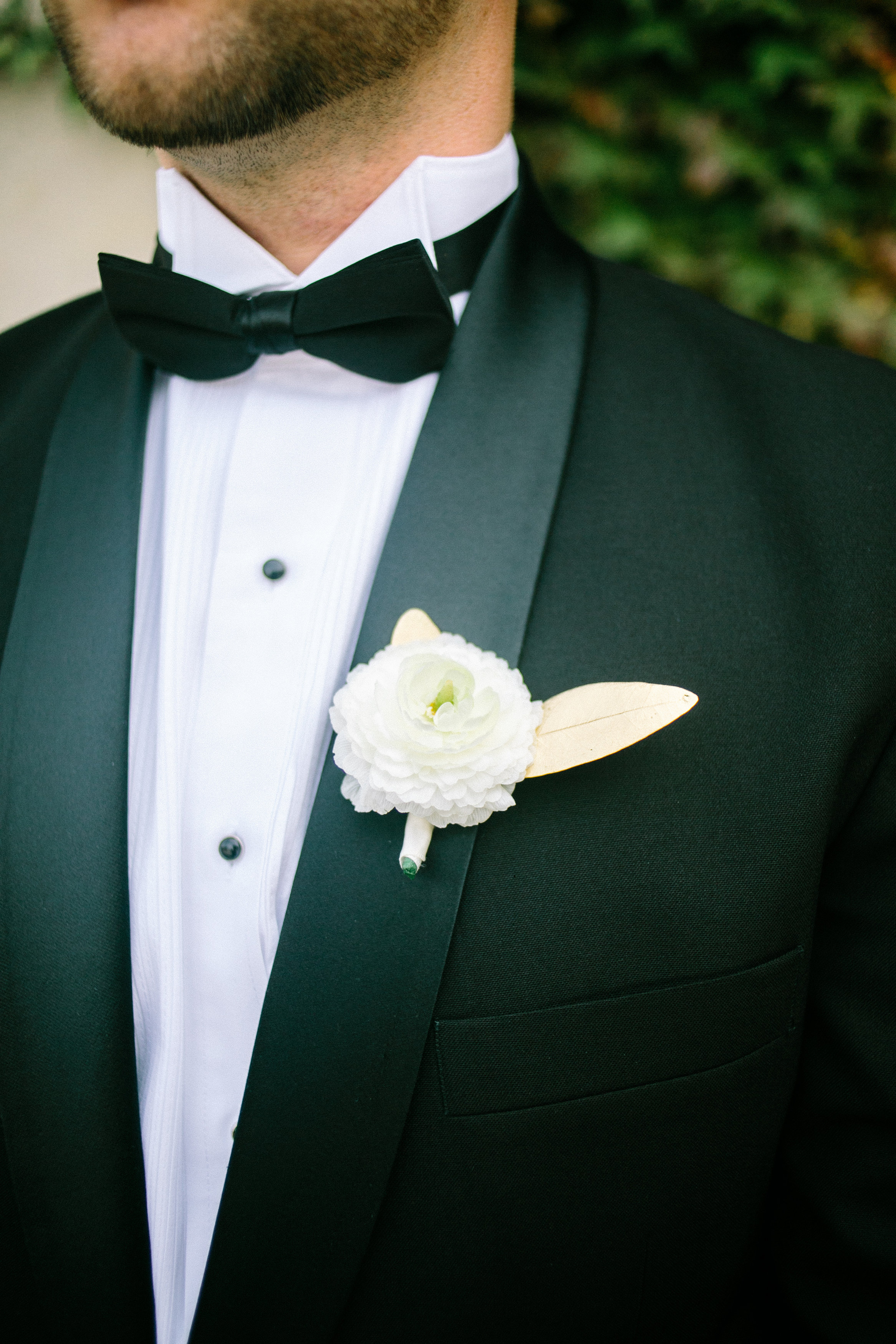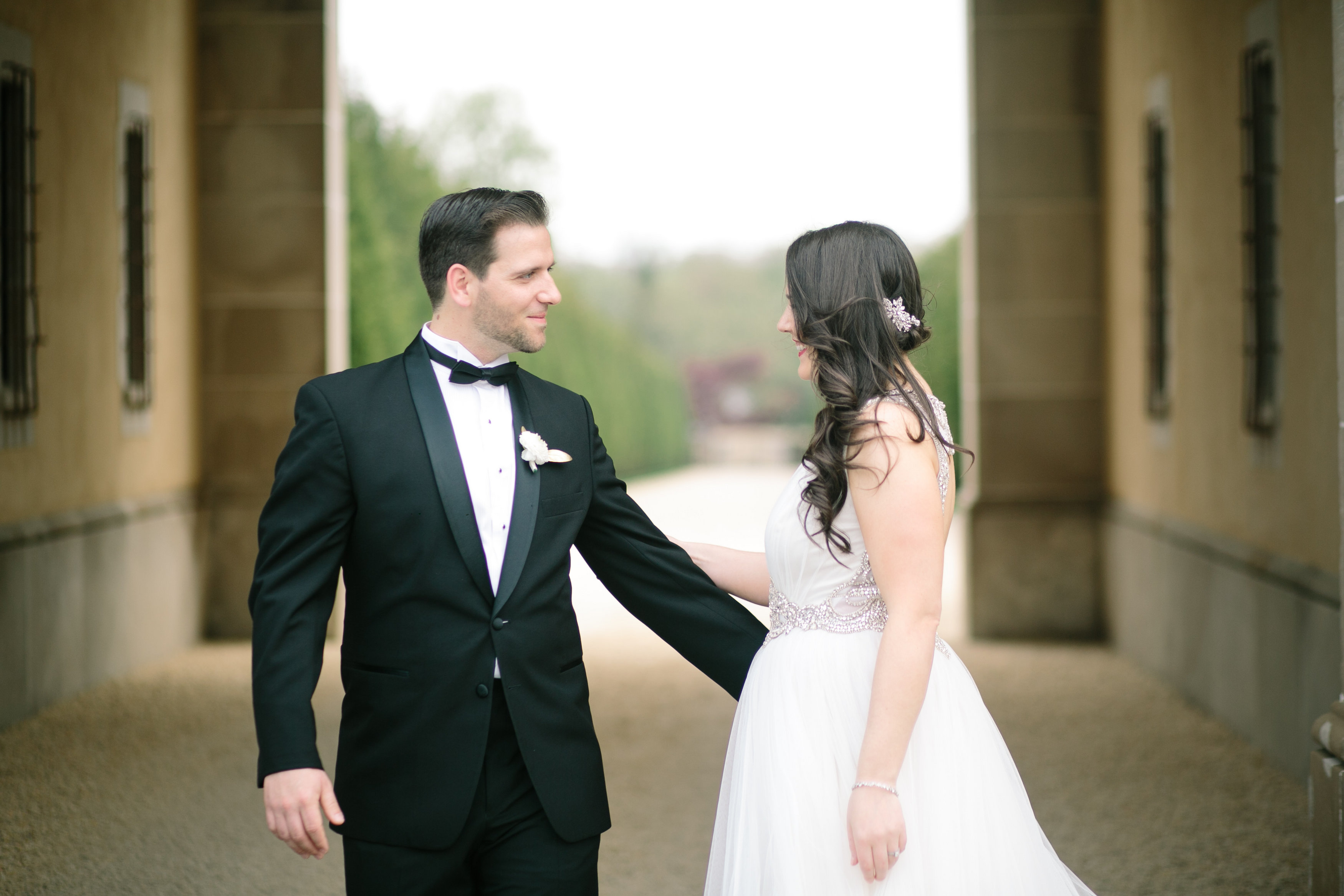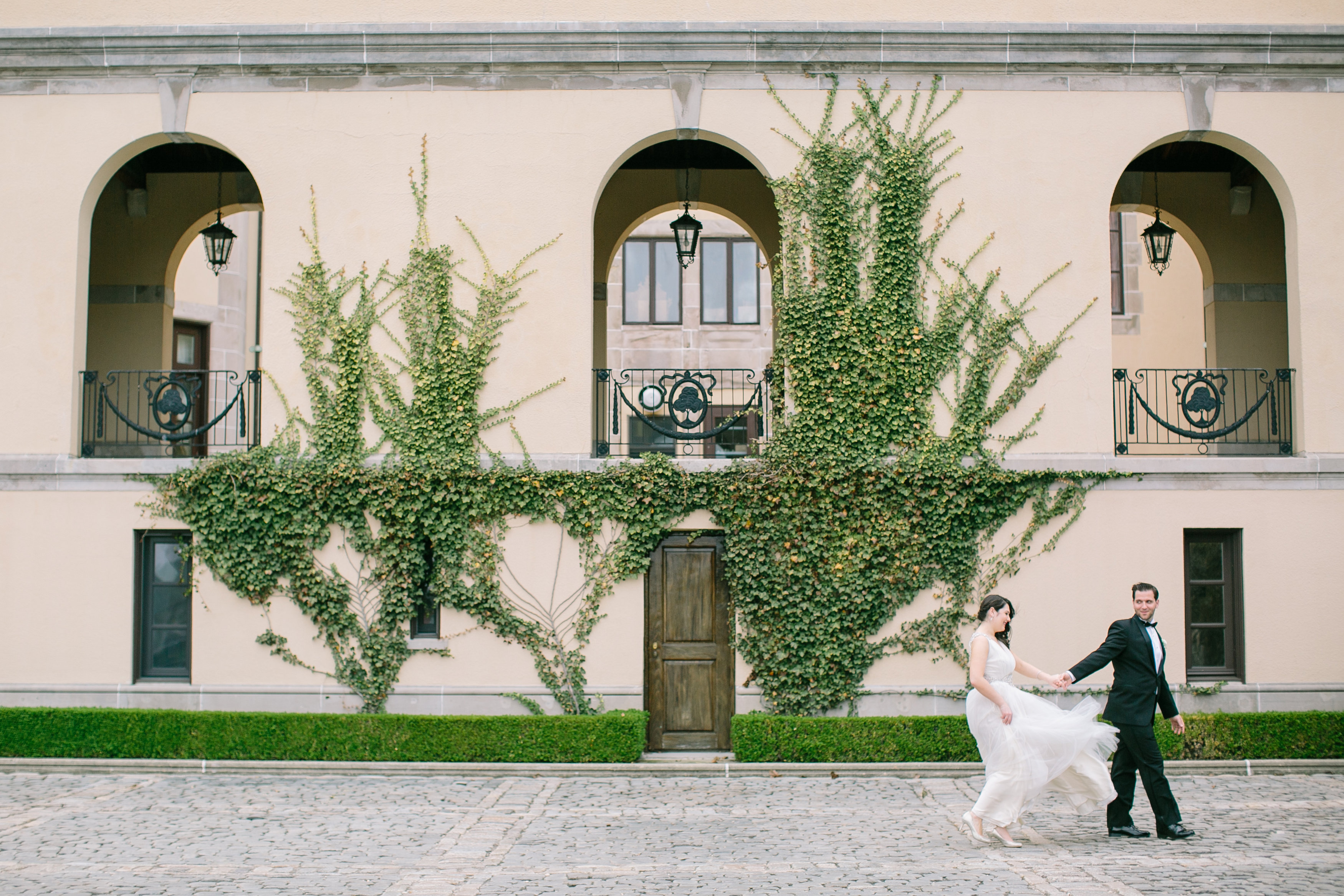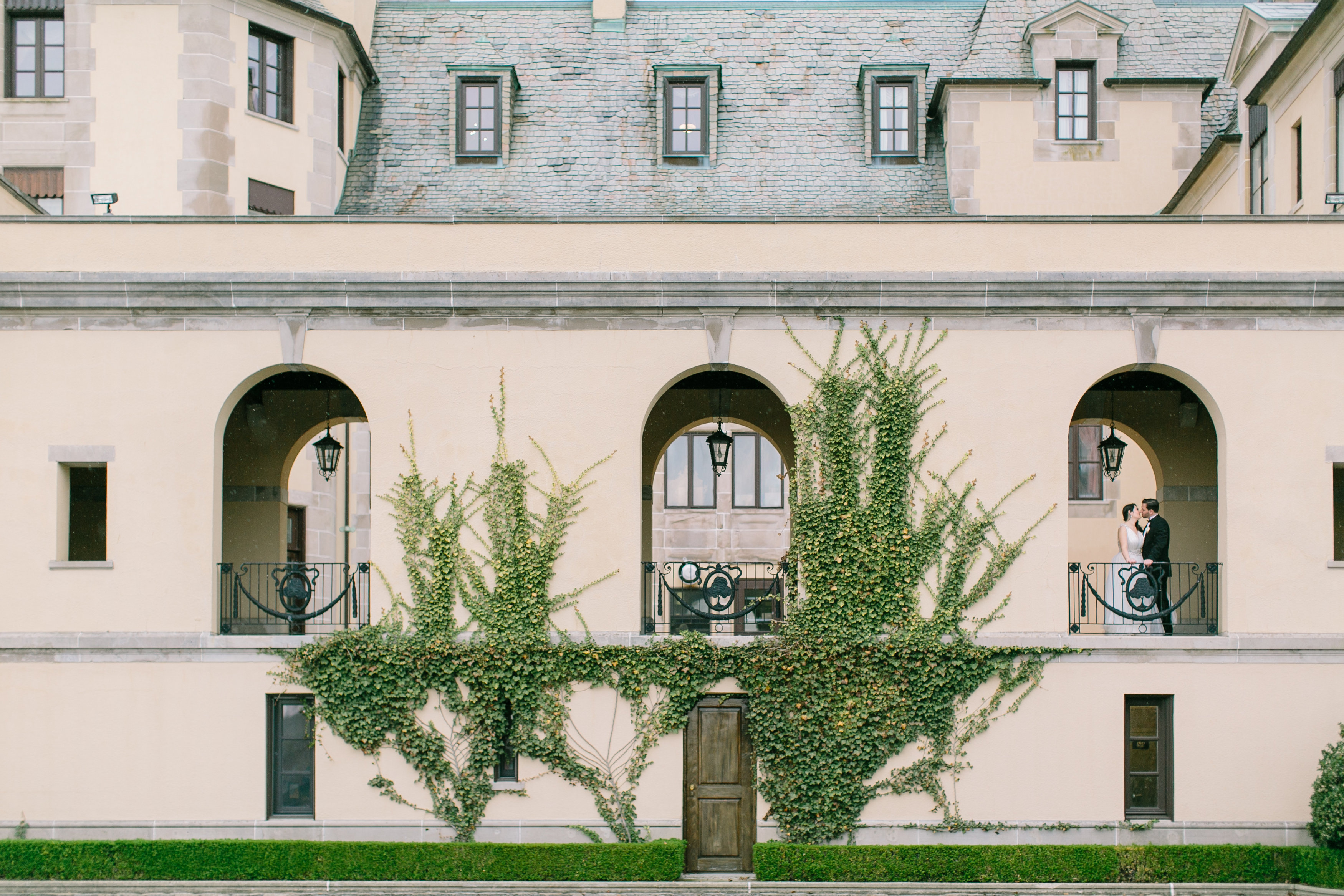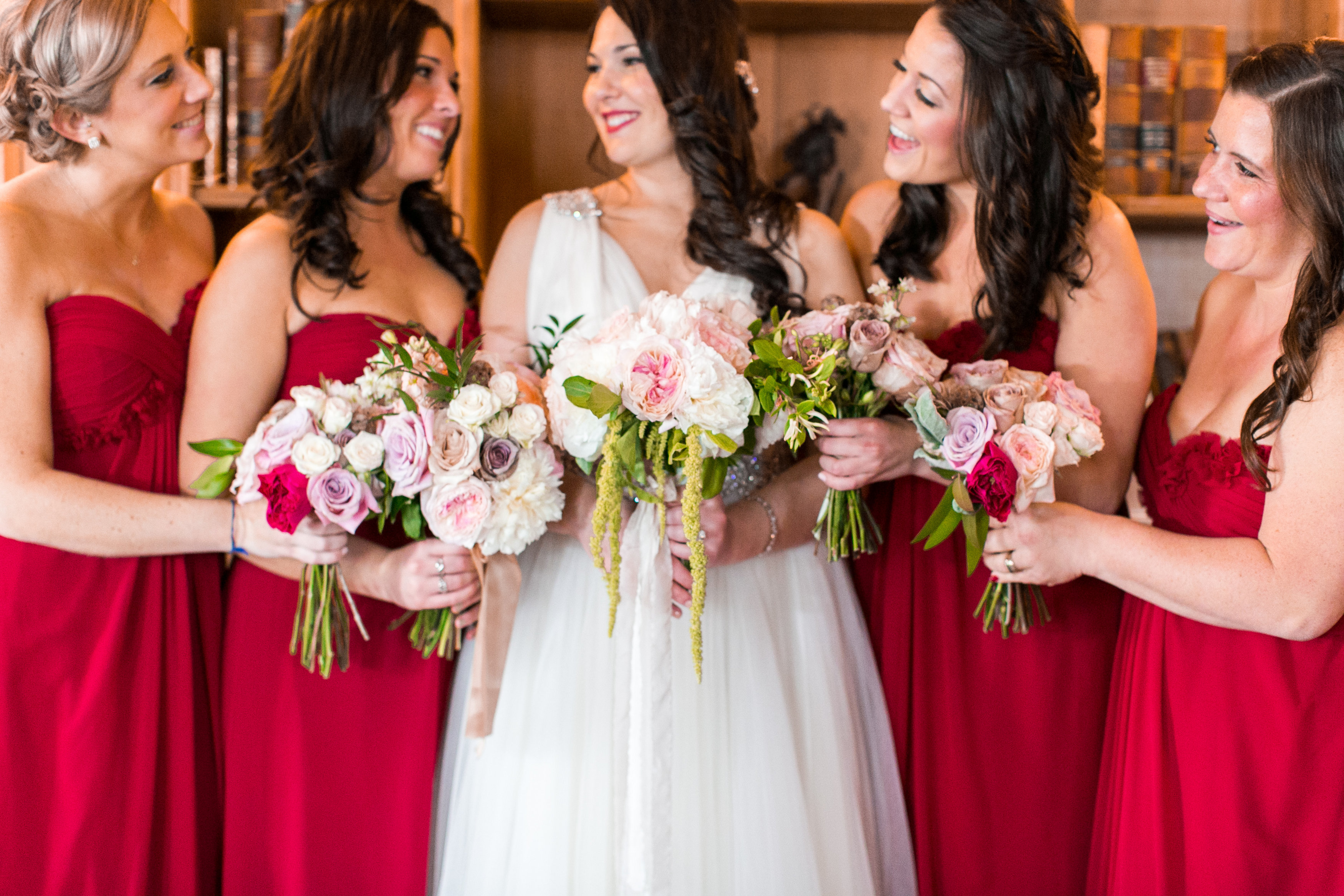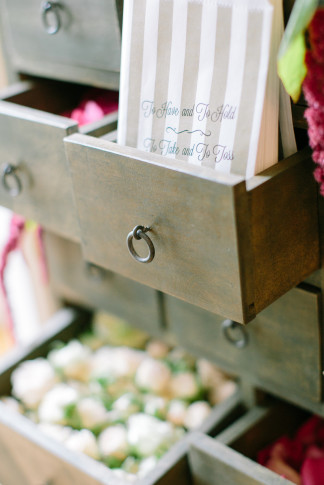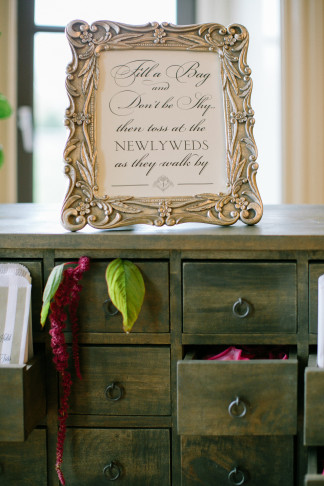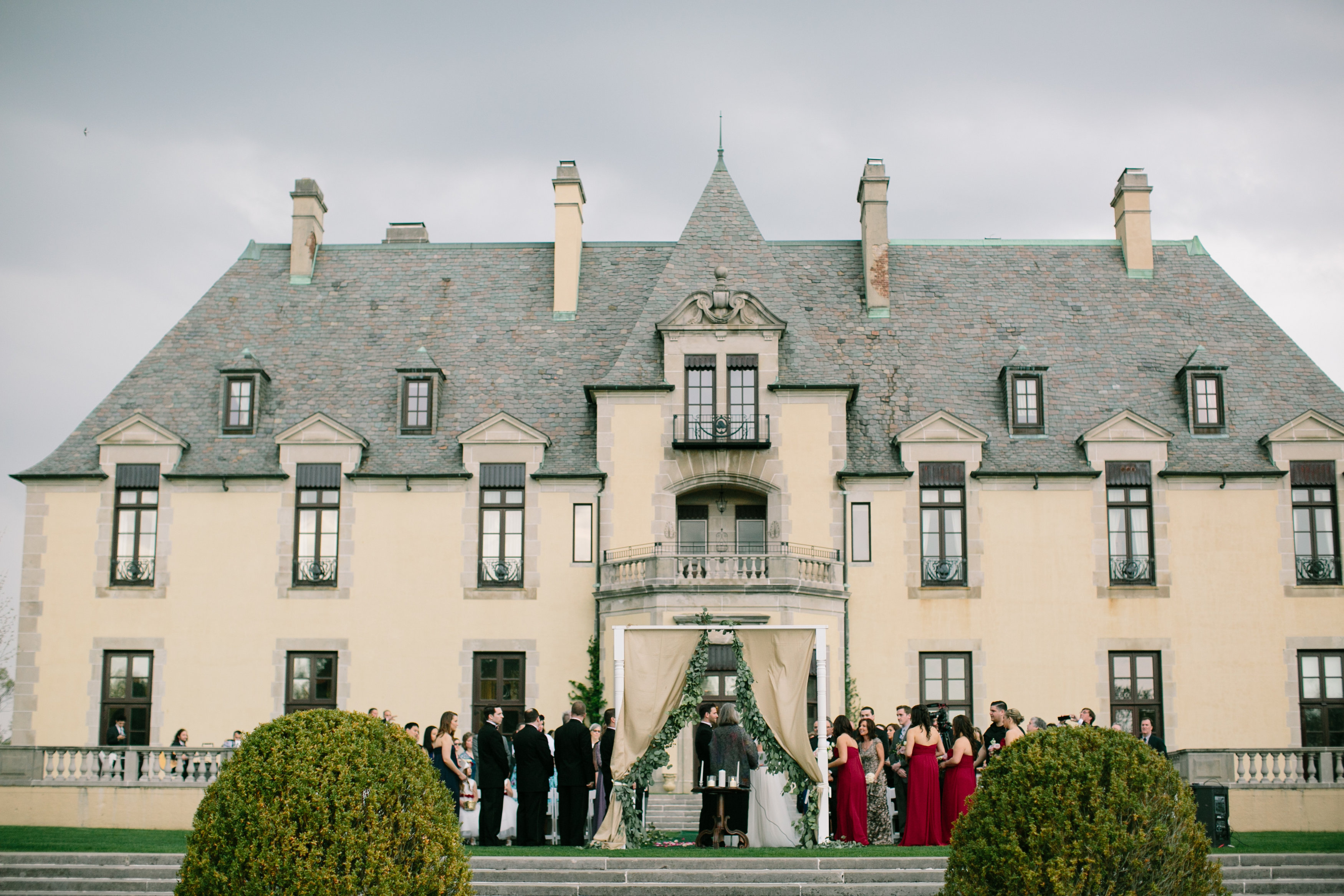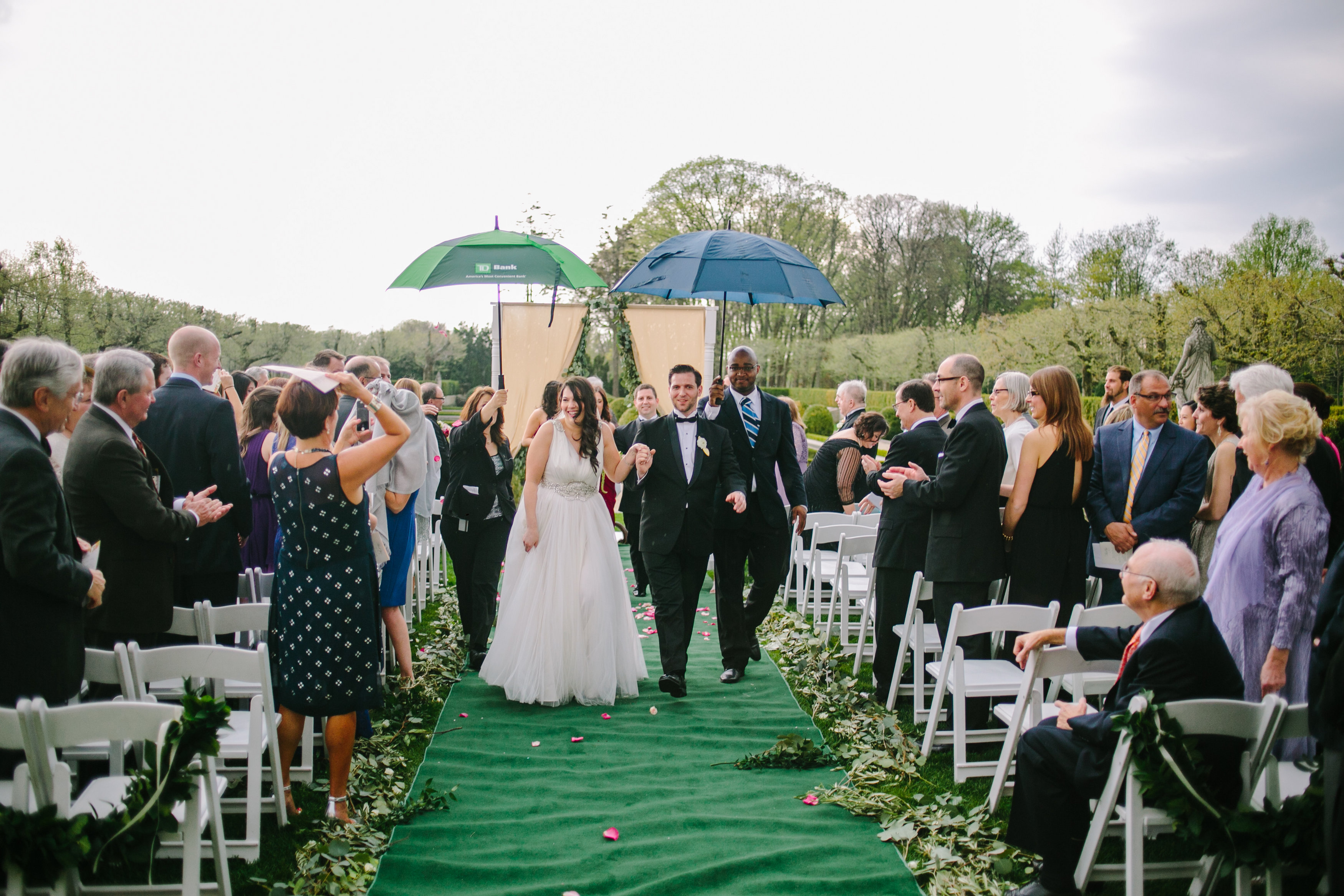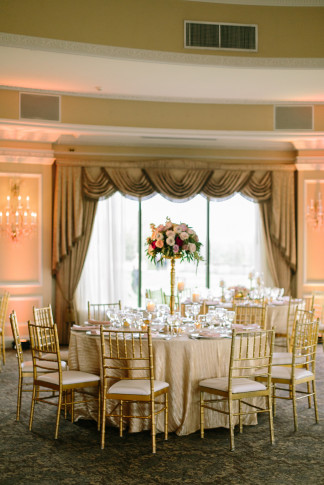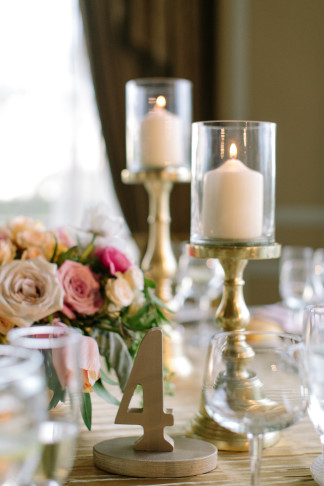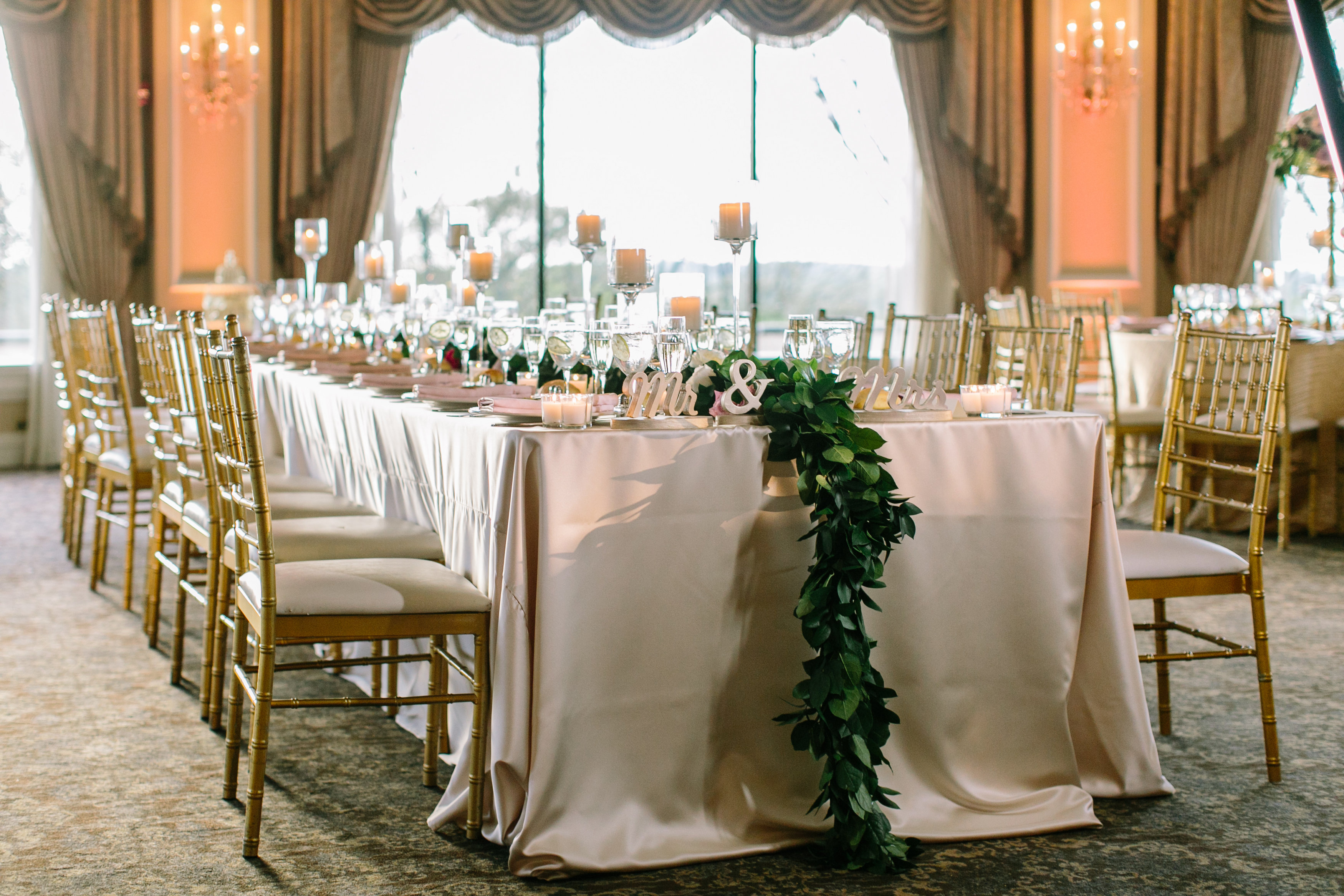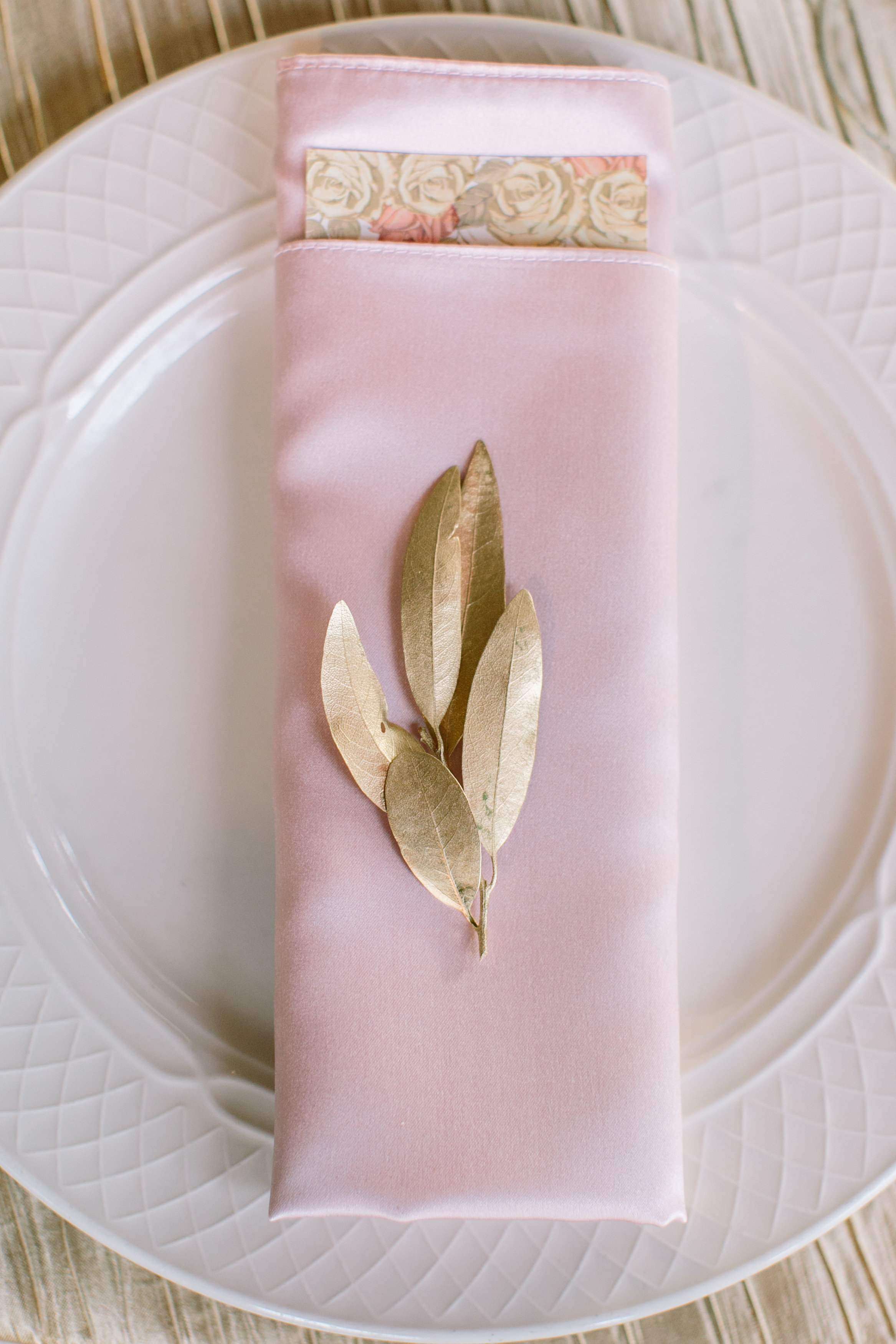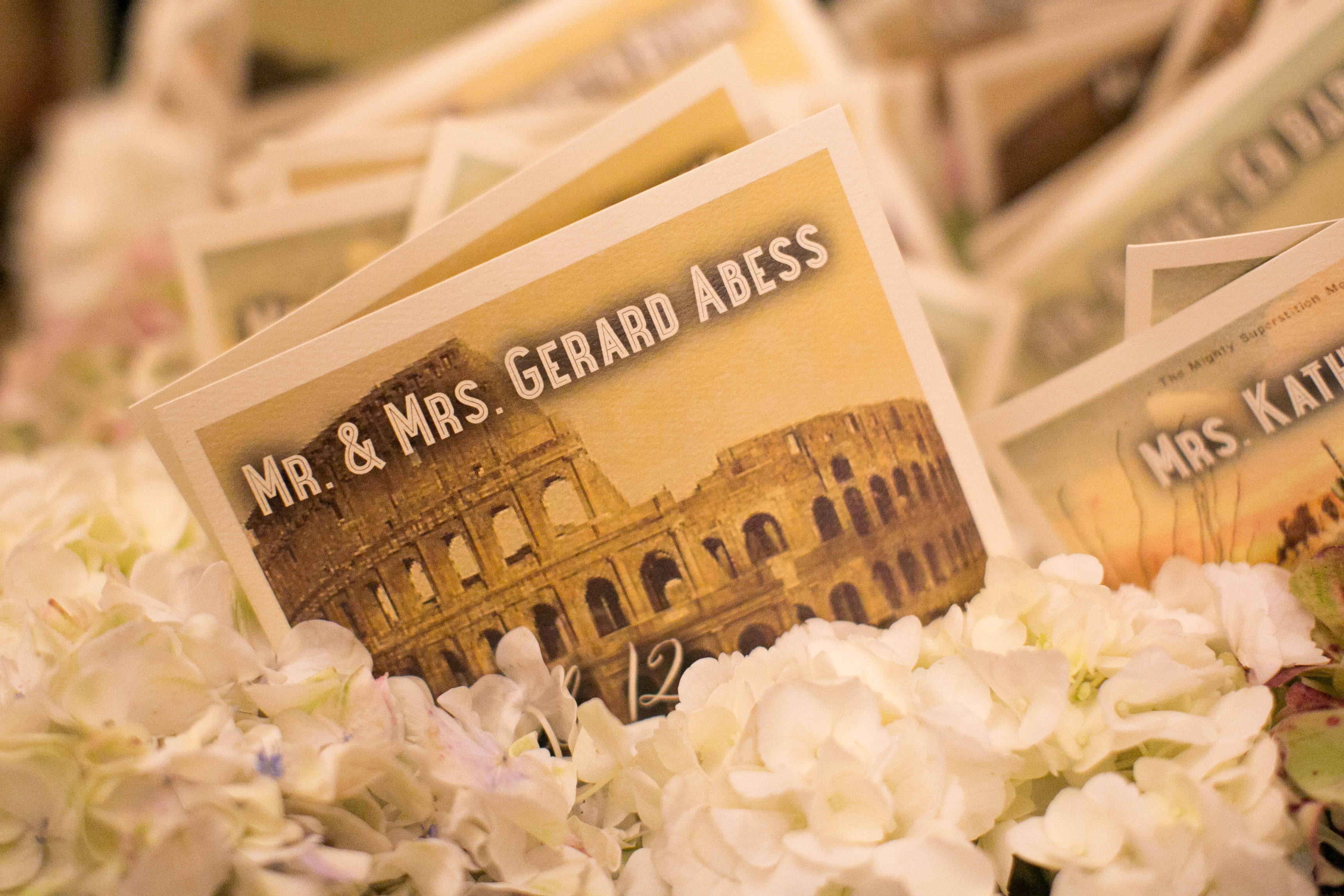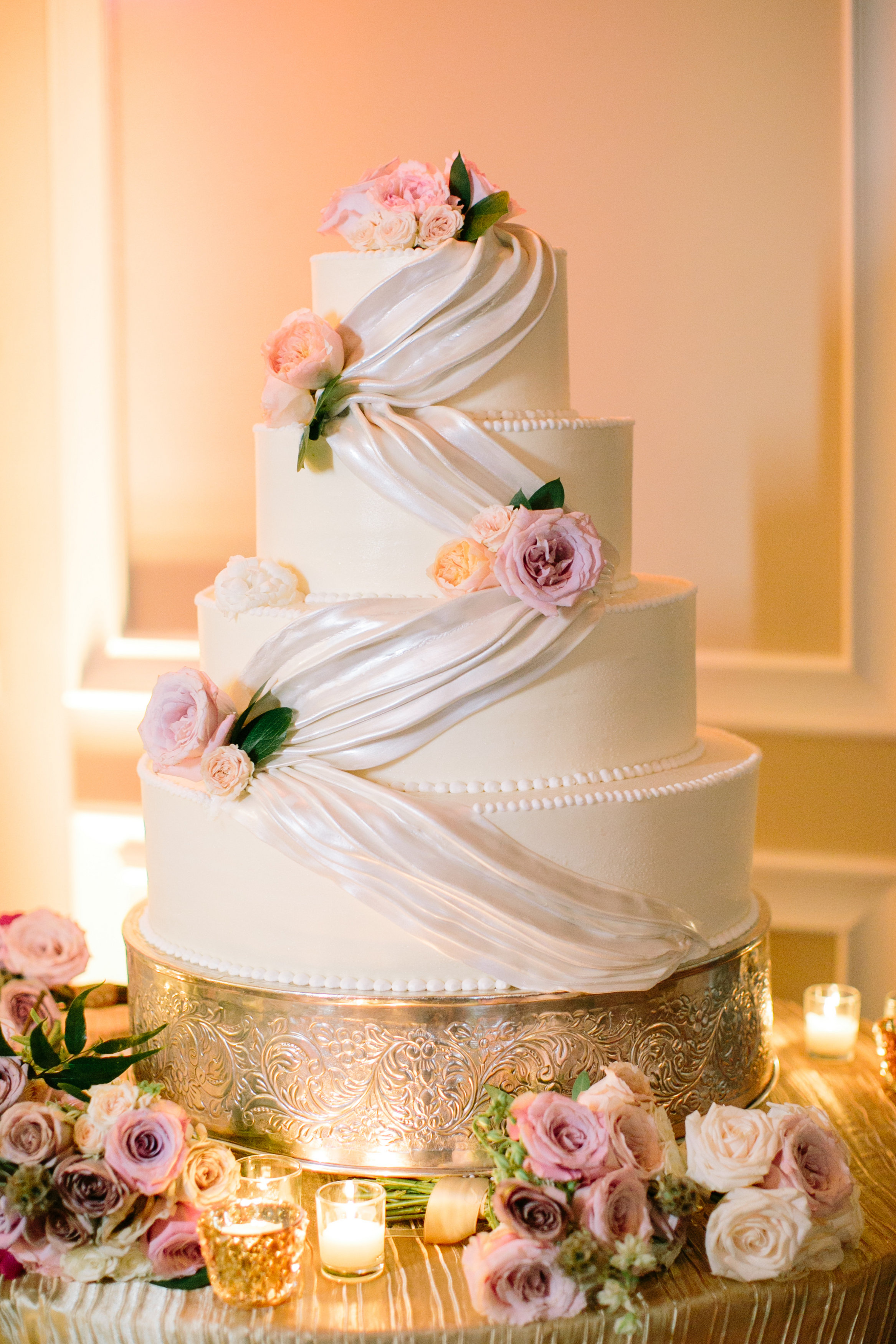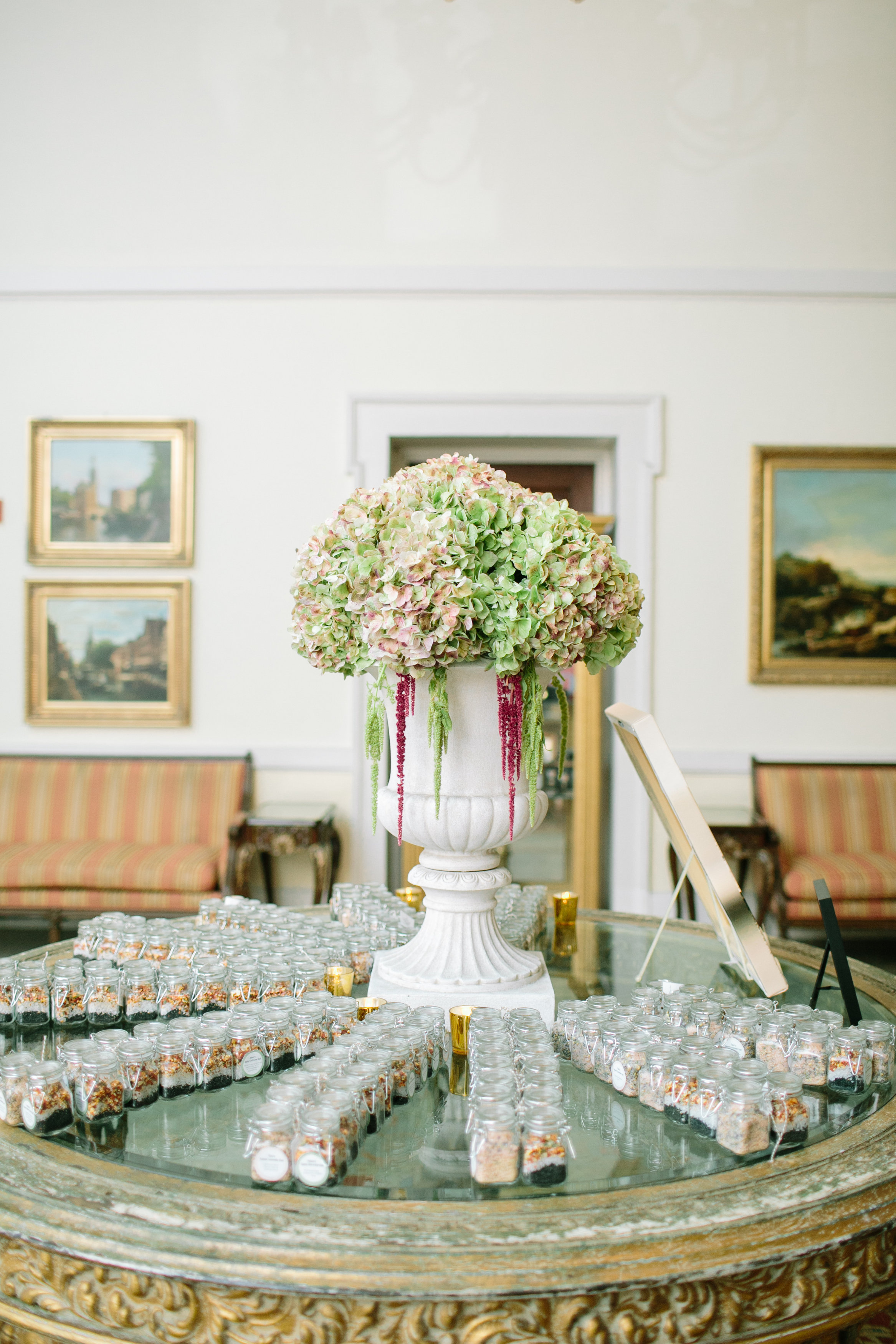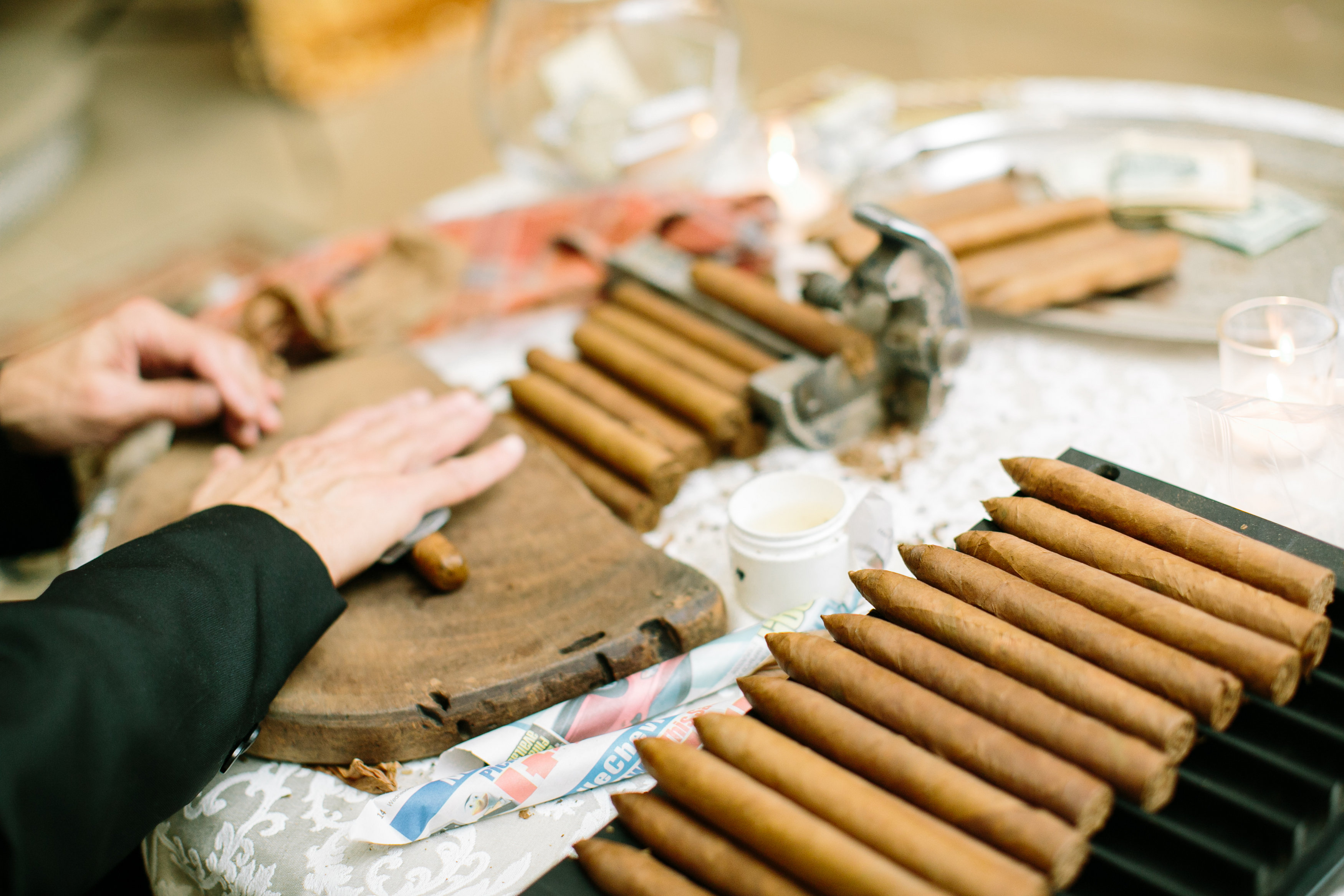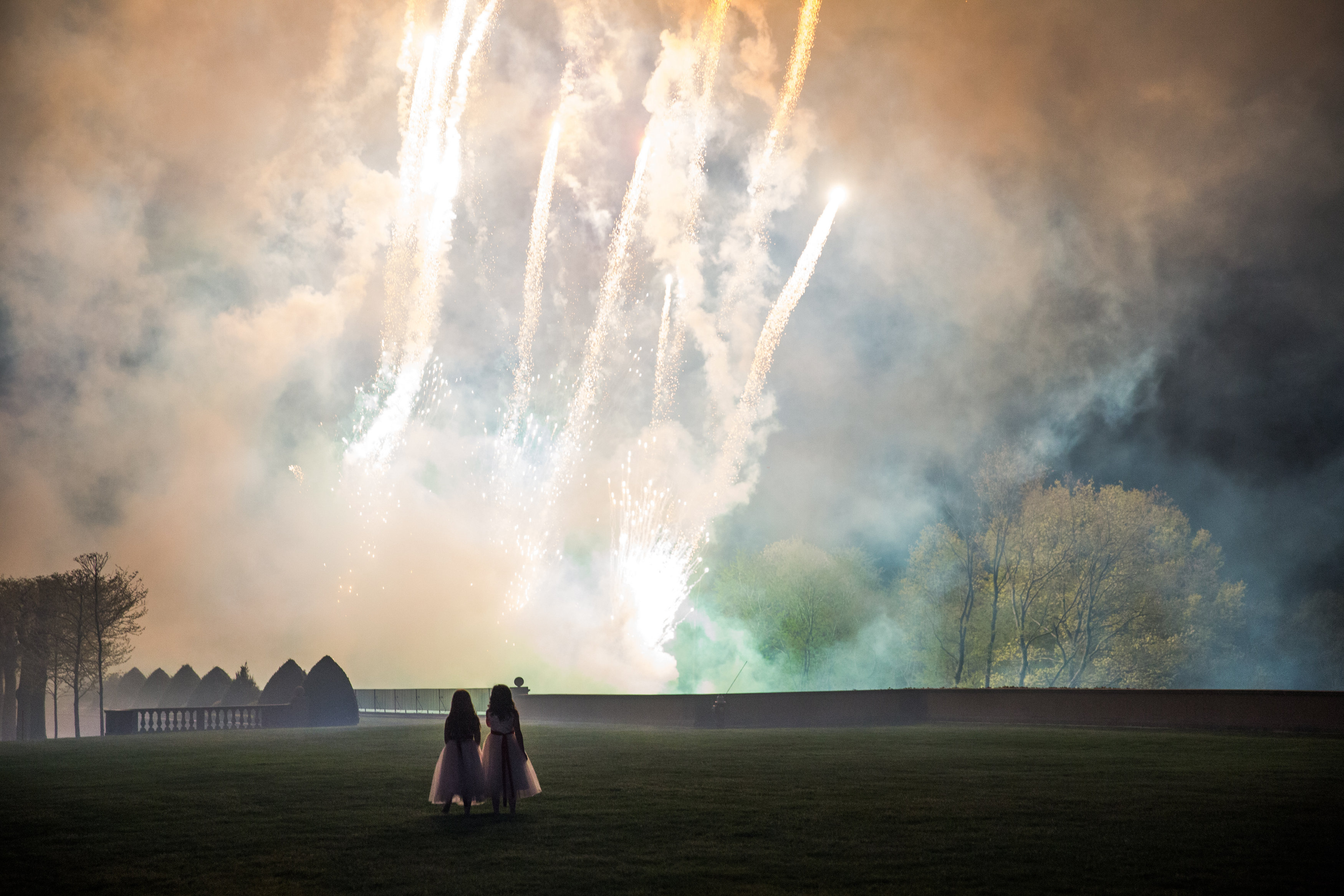 Ceremony + Reception Site: Oheka Castle 
Planning, Design + Concept, Florals: Cheeky Details
Photography: Caroline Frost Photography
Videography: AJ Ingoglia Films
Invitations and Day of Stationery: Jessica Leigh Paperie
Photo Booth: Caroline Frost
Entertainment: Kinky Spigot and the Welders
Bridal Gown: Jenny Packham
Tuxedo: Bonaventure Tuxedo
Bridesmaid Gowns: Monique Lhuillier
Lighting: Ambient Events
Linens: The Finishing Touch
Cigar Roller: La Casa Grande Cigars
Fireworks: Fireworks by Grucci